Get down to business in an unpretentious way
We also break the mold when it comes to setting up meeting spaces that lead to smooth, productive gatherings. Added bonus? Surprise, these business get-togethers can even prove fun. Our exceptional downtown Salt Lake City address, located within a block of the Salt Palace Convention Center, makes us the ideal gathering spot, as do our sophisticated décor, signature style and Kimpton's tried-and-true exemplary level of service. We offer unrivaled catering services from Bambara as well as more than 3,100 square feet of meeting facilities in three flexible meeting rooms, meaning we can seat up to 150 guests or accommodate up to 225 for a reception. Consider our array of dynamic spaces from the Bombay Room and the Tokyo Boardroom to the 1,961-square-room Paris Ballroom and The Chairman's Office, an upscale yet welcoming room ideal for private business functions or intimate social gatherings.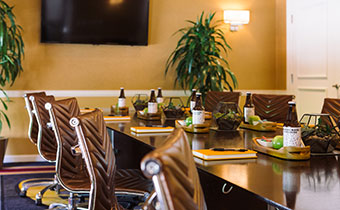 Multimedia
This town may cling to many of its traditional ways, but we plunge headfirst into the present day with our comprehensive multimedia equipment and an expertly-trained A/V support team.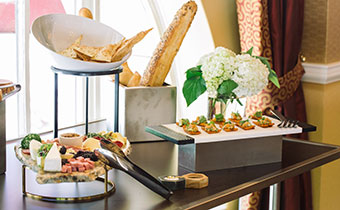 Food + Drink
Bambara's Chef Nathan Powers raises catering offerings to the next level. Whether you're feeding guests at a small retirement luncheon or a large rehearsal dinner, expect innovative twists on traditional fare—using only the freshest ingredients, of course.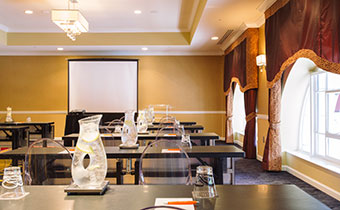 Floor Plans
Whether you're here to work or to play, check out our unique on-property spaces to host your next event at.