Skiing and Snowboarding from the Hotel
If you're heading to Salt Lake City in winter, chances are a ski trip is part of your itinerary alongside Salt Lake City's premier night life, restaurants and shopping. Utah is a paradise for ski buffs, with world-class ski destinations within easy day-tripping distance of Salt Lake City (there are no fewer than six ski resorts within an easy 40-minute drive of the hotel). Before you hit the slopes, enjoy some of our on-site ski amenities like complimentary morning coffee or tea and on-site ski storage.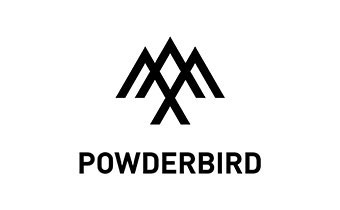 Over-the-top Helicopter Skiing Adventure
Kimpton Monaco Salt Lake City partnered with the only heli-skiing outfitter in Utah, Powderbird. Powderbird provides daily helicopter skiing/riding adventures, so you can jump on a heli, and get dropped off at the top of a mountain. With the new hotel package, you get:
An exclusive 10% discount to Powderbird
Overnight accommodations in our Majestic Suite
A welcome bottle of Champagne
A Private Apres-ski tasting menu dinner for two at Bambara
Private black car transportation to the heliport
This package is bookable during the following dates:
December 15, 2022 - January 15, 2023
March 15, 2023 - April 7, 2023
To book this package, please call 801-990-9704 or email talktous@monaco-saltlakecity.com and mention the special rate code: IDOTHPHA.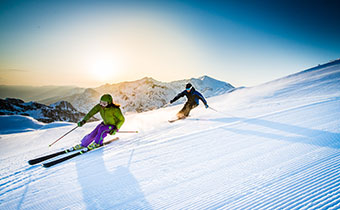 World Class Skiing
A mere 45 minute drive from our hotel, you'll find two of Utah's top ski destinations.
Park City Mountain
Summit Elevation: 10,026 feet Skiable Acres: 7,300 acres Difficulty: 8% beginner, 42% intermediate, 50% expert
Deer Valley
Summit Elevation: 9,570 feet Skiable Acres: 2,026 acres Difficulty: 27% beginner, 31% intermediate, 10% advanced, 32% expert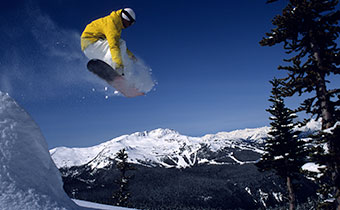 Nearby Resorts
Discover nearby resorts like Alta (23 miles away) and Snowbird (17 miles away). We're located a half-block from TRAX which will take you to the nearest pick-up location for Salt Lake City's ski shuttle.
Alta
Summit Elevation: 11,068 feet Skiable Acres: 2,614 acres Difficulty: 15% beginner, 30% intermediate, 55% expert
Snowbird
Summit Elevation: 11,000 feet Skiable Acres: 2,500 acres Difficulty: 27% beginner, 38% intermediate, 18% advanced, 17% expert